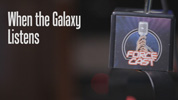 ForceCast Video: When The Galaxy Listens
Posted by xxxxxxxxxxxxxxx on
September 21, 2012 at 12:54 PM CST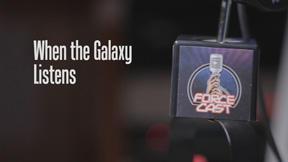 In this special video presentation, it's the world premiere of footage from
When The Galaxy Listens
, a video project about The ForceCast by filmmaker Sheldon Norton. Currently under production,
When The Galaxy Listens
is a behind-the-scenes exploration into the motivation, passion, and fandom that fuels The ForceCast week after week. This preview trailer was screened only once before at the
Inside The ForceCast
panel at CVI. Now, we are proud to present it to a worldwide audience. So, enjoy this sneak peek at 11 minutes and 38 seconds of
When The Galaxy Listens
as The ForceCast again leaves NO FAN BEHIND.
Watch Now!ForceCast Podcast Mobile Apps:
Have the entire ForceCast archives at your fingertips, plus bonus shows and exclusive content!
Download for Android OS Devices (running 2.1 or higher)

Direct Download:
Download the show directly to your PC or Mac here

Help Spread The Word!



Take Our Survey
Help us get to know you better by answering a few questions about yourself, how you listen, likes, dislikes... we want to know it all!
Standard Survey
Abbreviated Version
Related Stories:
Weekly ForceCast: October 12, 2012
Weekly ForceCast: September 14, 2012
Weekly ForceCast: September 7, 2012
Weekly ForceCast: August 31, 2012
Weekly ForceCast: August 24, 2012

---