ForceCast #302: Delving Deeper
Posted by Eric on
May 9, 2014 at 09:00 AM CST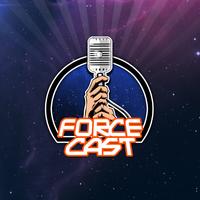 Might
Star Wars
oversaturate the market? Which characters might be featured in the spin-offs? Should the EU/Legends have been handled differently? Director Kyle Newman (Fanboys) joins us this week as a guest host to give us his take on these topics, the latest news, and more! We also cover some new games and catch up on lots of listener feedback. Don't miss this episode of The ForceCast!
If you've picked up our smartphone app or donated through Patreon, don't miss this week's bonus content, where we give you a glimpse into the sort of thing we have to deal with behind the scenes. If you'd like to help support the show and get bonus features like this, please head over to
http://patreon.com/forcecast
.
Show Notes:
The HoloNet / DiscussionFan FocusThe Comlink
We read emails and Facebook posts from Kent, Kieran, Gary, Evan, Seth, and Bron.
ForceCast Wiki
Information about our programs, hosts, and much more is available on
The Official ForceCast Wiki
. This episode's wiki entry can be found
here
. Sign up and contribute today!
Listen Now!Support the Show
You can support our work by pledging a donation through
Patreon
. Thank you for your support!
ForceCast Podcast Mobile Apps:
Have the entire ForceCast archives at your fingertips, plus bonus shows and exclusive content!
Direct Download:
Download the show directly to your PC or Mac
here
.
Contact the Show
Email:
forcecast@forcecast.net
Call: (616) 61-FORCE (36723)
Twitter:
@forcecast
/
@erikblythe
/
@ericgeller
Facebook:
http://www.facebook.com/forcecast
Help Spread The Word!
Related Stories:
ForceCast #305: Red Five Standing By
ForceCast #304: Feedback Loop
ForceCast #303: Wedge Issues
ForceCast #301: New Canon, New Cast
ForceCast #300: Something About A Breakfast
ForceCast #299: Meet Your New Favorite Twi'lek

---