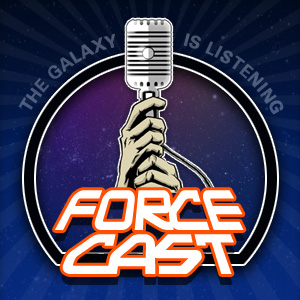 Join us tonight at 8 PM Eastern as we power up the palatial ForceCast studios for The Weekly ForceCast and a special two-fer edition of The Clone Wars Roundtable.


Coming up on your Weekly ForceCast, Jimmy Mac checks in with Star Wars "archaeologist" Mark Dermul on the status of the Lars Homestead preservation campaign. We also have a go at the week's news including the little Vader who stole our hearts during the Super Bowl, Oprah's search for the ultimate Princess Leia collector, results of the 2010 Annie Awards, 2011 Star Wars weekend details, and much more.


LucasArts' David Collins and "Big Honkin'" Steve Glosson join Jimmy and me for our (overdue) roundtable look at the last two Clone Wars episodes: Overlords and Altar of Mortis in what is sure to be a spirited discussion. Get it? Spirited?


The action starts tonight at 8 PM Eastern. Watch and listen live here at ForceCast.net or at USTREAM.tv.