Collector's Edition: September 2011
Posted by Chris on September 28, 2011 at 09:34 AM CST: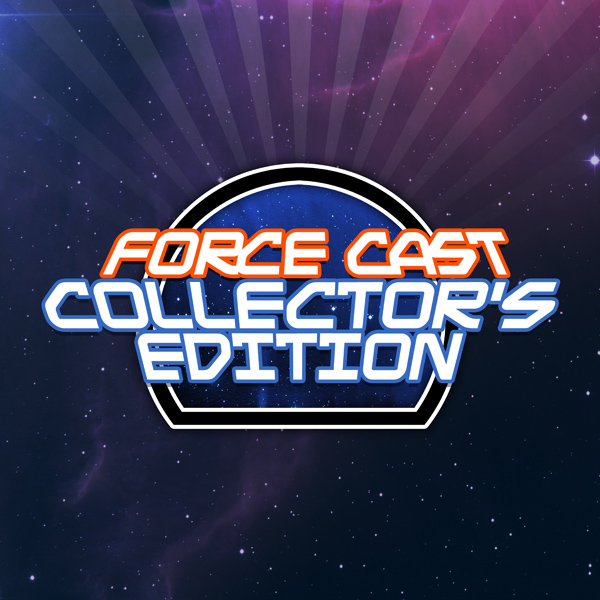 To celebrate the Collector's Edition's first birthday in style, James Burns and Dan Curto talk to Hasbro's Derryl DePriest about what's coming out over the next few months and get an exclusive reveal of what we'll be seeing at New York Comic Con. Ashley Eckstein from Her Universe talks collecting and Steve Sansweet checks in with his "Pick of the Month." James also reports on the World's Largest Lightsabre to celebrate the launch of
Star Wars: The Complete Saga
on Blu-ray, with special guests Warwick Davis and Anthony Daniels. All this, plus special greetings from James Arnold Taylor!
ForceCast Podcast Mobile Apps:
Have the entire ForceCast archives at your fingertips, plus bonus shows and exclusive content!
Download for Android OS Devices (running 2.1 or higher)

Listen Now!


Direct Download:
Download the show directly to your PC or Mac here

Help Spread The Word!



Take Our Survey
Help us get to know you better by answering a few questions about yourself, how you listen, likes, dislikes... we want to know it all!
Standard Survey
Abbreviated Version

FORCECAST.NET IS NOT ENDORSED BY LUCASFILM, LTD. PLEASE READ OUR
DISCLAIMER
. © Copyright 2018 TF.N, LLC