A Galaxy Of Music Vol. 36: Christmas 2012
Posted by xxxxxxxxxxxxxxx on
December 18, 2012 at 04:15 PM CST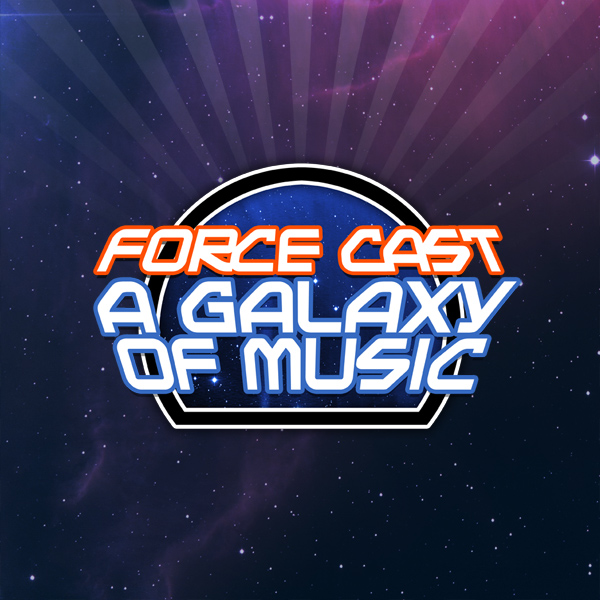 It's a ForceCast Christmas tradition! Celebrate the holidays
Star Wars
-style with festive Christmas music from A Galaxy Far, Far, Away. Just like the ghosts of Christmas past, present, and future, join Jimmy Mac as he presents some brand new
Star Wars
holiday tunes along with a healthy collection of time-honored classics. Plus, a few exclusive nuggets of yuletide fun with James Arnold Taylor and friends. Even Han and Chewie share seasons greetings courtesy of David Collins! Consider this edition of
A Galaxy of Music
to be your first
Star Wars
stocking stuffer of the year! Have a safe and happy holiday from your friends at The ForceCast!
Show Notes:
You can see more information about this episode on
its wiki page
. We invite you to expand and improve the wiki with your own contributions.
Listen Now!ForceCast Podcast Mobile Apps:
Have the entire ForceCast archives at your fingertips, plus bonus shows and exclusive content!
Download for iPhone, iPod Touch, and iPad


Direct Download:
Download the show directly to your PC or Mac here

Help Spread The Word!



Take Our Survey
Help us get to know you better by answering a few questions about yourself, how you listen, likes, dislikes... we want to know it all!
Standard Survey
Abbreviated Version

Listen to the Weekly ForceCast: LIVE
Be part of the action Tuesdays at 8:00 PM ET only at ForceCast.Net!
Related Stories:
Weekly ForceCast: Christmas 2012 - December 21, 2012
A Galaxy Of Music Vol. 35: Memorial Day Weekend 2012
A Galaxy Of Music Vol. 34: Christmas 2011
A Galaxy Of Music Vol. 33: Summer 2011
A Galaxy Of Music Vol. 32: Spring 2011
A Galaxy Of Music Vol. 31: Winter 2011

---