Special Report: The ForceCast at Skywalker Ranch
Posted by Jason on
February 8, 2012 at 07:39 AM CST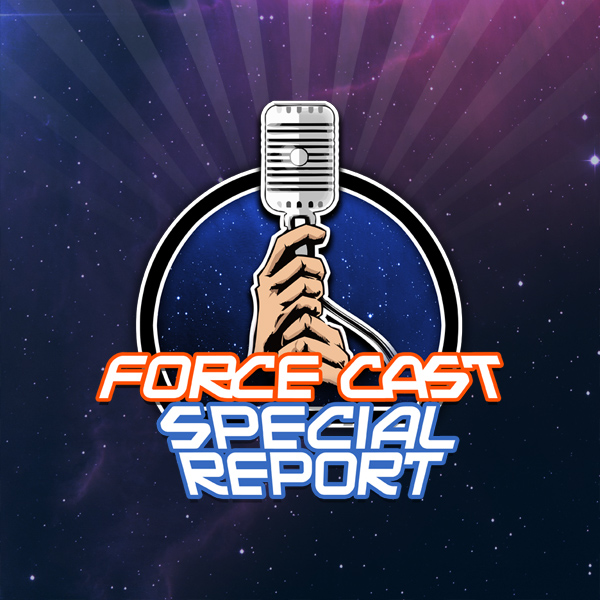 To many, it is is the Mecca of
Star Wars
. In addition to being the home base for George Lucas, the fabled grounds of Skywalker Ranch have played host to some of the most creative and talented players in the film and entertainment industries. And, of course, it's the place
Star Wars
built! Join ForceCast host Jimmy Mac as he discovers Skywalker Ranch and it's many wonders while attending a mega
Star Wars: Episode I
3D media event. In this special video report, Jimmy sits down with Skywalker Sound's Matthew Wood, CG supervisor of
Star Wars: The Clone Wars
Joel Aron, and ILM digital artist John Goodson. Throw in a little lightsaber training with Obi-Shawn and you get the ForceCast at Skywalker Ranch... proving once again our dedication to leaving
no fan left behind!
ForceCast T-shirts:
Order yours
today
!
Watch Now!ForceCast Podcast Mobile Apps:
Have the entire ForceCast archives at your fingertips, plus bonus shows and exclusive content!
Download for Android OS Devices (running 2.1 or higher)

Direct Download:
Download the show directly to your PC or Mac here

Help Spread The Word!



Take Our Survey
Help us get to know you better by answering a few questions about yourself, how you listen, likes, dislikes... we want to know it all!
Standard Survey
Abbreviated Version
Related Stories:
Photo Gallery: Jimmy Mac visits ILM
More Photos and Videos From The ForceCast At Skywalker Ranch
Special Report: LIVE from Skywalker Ranch

---