ForceCast Special: Celebration Anaheim Artist Interviews: Grant Gould & Jason Christman
Posted by Erik on April 10, 2015 at 06:30 PM CST: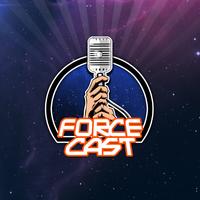 Join us to meet and some of the artists that are participating in the Celebration Anaheim artist show. ForceCast Rebels Roundtable co-host and Lucasfilm-licensed artist Spencer Brinkerhoff sits down with the art show participants and talks to them about their work, their experiences, and how they got to be contributors to the Star Wars universe. Today Spencer chats with Grant Gould and Jason Christman.
Listen Now!Download or Subscribe!
Download MP3
♦
Subscribe via iTunes
♦
Subscribe via RSS
♦
Subscribe via Email
More Resources:Contact Us!Help Spread The Word!
FORCECAST.NET IS NOT ENDORSED BY LUCASFILM, LTD. PLEASE READ OUR
DISCLAIMER
. © Copyright 2018 TF.N, LLC