Posted by xxxxxxxxxxxxxxx on
May 19, 2009 at 12:11 PM CST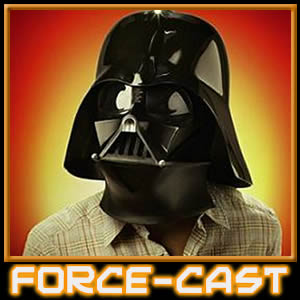 Force-Cast: Fanboys DVD Commentary Track
Today is a big day for Star Wars fans! It's the tenth anniversary of
The Phantom Menace
and
Fanboys
hits store shelves everywhere! The Force-Cast is celebrating the release with an exclusive alternate commentary track for you to enjoy while watching your new DVD. Joining Jason and Jimmy are the creative forces behind
Fanboys
: Director KYLE NEWMAN and Writer ERNIE CLINE. Its behind-the-scenes conversation especially for
Star Wars
fans! And, unlike other websites that sell commentary tracks for DVDs, it's totally FREE, courtesy of your friends at The Force-Cast! So pop in that DVD, cue it to the beginning of the film, and slide those headphones on for this special presentation! It's
Fanboys
on The Force-Cast!!!
Listen Now!iTunes
Subscribe to the show
via iTunes
and be kept up to date automatically each week.
Zune
Zune users can listen into the show
right here
.
Download
Want to download the show directly to your PC? Then just
click here
to download to PC (Right click, "save as")
RSS Feed
Help Spread The Word!
FORCE-CAST: LIVE
BE PART OF THE ACTION WEDNESDAYS AT 8:00 P.M. EST ONLY ON
THEFORCE.NET
.
eMail:
Podcast@theforce.net
Voice mail: 330-754-05FC (330-754-0532).
Discuss show topics in our
forum
.
Follow us on Twitter
Get up to the minute updates on live shows, breaking news, and all things Force-Cast.
Get New Shows In Your Inbox
Subscribe to The Force-Cast by E-mail
Related Stories:
Specials: Return of the Jedi Commentary

---