Celebration Anaheim Roleplay Demo, Part 2 of 3
Posted by Erik on April 28, 2015 at 09:00 AM CST: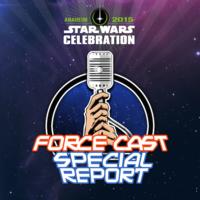 This is the second of our three-part series with Sterling Hershey conducting a demo of Fantasy Flight Games'
Age of Rebellion
RPG at Celebration Anaheim.
Listen Now!Download or Subscribe!
Download MP3
♦
Subscribe via iTunes
♦
Subscribe via RSS
♦
Subscribe via Email
More Resources:Contact Us!Help Spread The Word!