A Galaxy Of Music Vol. 25: Christmas 2009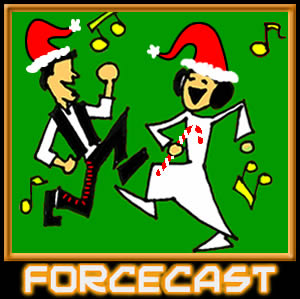 Join us for our annual collection of
Star Wars
Christmas music as Jimmy Mac returns to the ForceCast sound lab with a mug of egg nog in one hand and a lightsaber in the other. This year, we are featuring some of the best
Star Wars
songs from Christmas past, Christmas present, and Christmas future. So set yourself in front of the Christmas tree and let the yuletide cheer from a Galaxy Far, Far Away wash over you with the Christmas 2009 edition of A Galaxy of Music.
Listen Now!Direct Download:
Download the show directly to your PC or Mac
here
Help Spread The Word!
Listen to The ForceCast: LIVE
Be part of the action Tuesdays at 8:00 PM ET only at
ForceCast.Net
!