Weekly ForceCast: November 20, 2009
Posted by Jason on
November 20, 2009 at 08:12 AM CST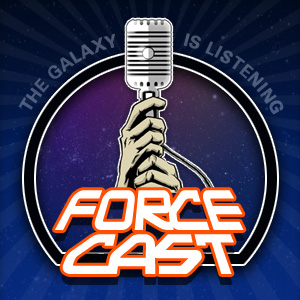 This week, we chat with Lucas Online's Pablo Hidalgo and official
Star Wars
artist Tom Hodges about
The Clone Wars
Season 2 tie-in web comic,
Act On Instinct
. Jimmy Mac investigates the origin of the term "droid," Billy Dee charms the Wine Ladies, and we celebrate the Anniversary of the Holiday Special. Plus, the most "outrageous" Craig's List classified this side of the Outer Rim and your voice mails and e-mails.
Show Sponsor:
Go to
AudiblePodcast.com/TFN
for your free audio book download!
ForceCast T-shirts:
Order yours
today
!
Listen Now!Direct Download:
Download the show directly to your PC or Mac
here
Help Spread The Word!
Listen to The ForceCast: LIVE
Be part of the action on our NEW NIGHT, Tuesdays at 8:00 PM ET only at
ForceCast.Net
!
Related Stories:
---