Weekly ForceCast: November 13, 2009
Posted by Jason on
November 13, 2009 at 08:42 AM CST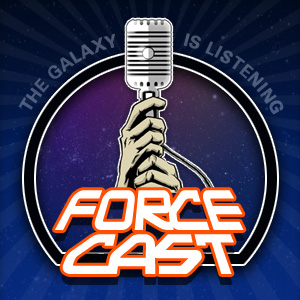 This week, we welcome Lucasfilm's Steve Sansweet back to the ForceCast. Steve drops by to talk about his latest book,
1,000 Collectibles: Memorabilia and Stories from a Galaxy Far, Far Away
, and to offer up a few bits of Celebration V and
Clone Wars
news. We also catch up on some of the latest
Star Wars
pop cultures references (i.e. Ewoks on the
Today Show)
and continue our look back on Fan Days III, complete with audio highlights, including clips from
The Clone Wars
table read. It's your weekly dose of
Star Wars
as only the ForceCast can deliver!
Show Sponsor:
Go to
AudiblePodcast.com/TFN
for your free audio book download!
Listen Now!Direct Download:
Download the show directly to your PC or Mac
here
Help Spread The Word!
Listen to The ForceCast: LIVE
Be part of the action on our NEW NIGHT, Tuesdays at 8:00 PM ET only at
ForceCast.Net
!
Related Stories:
---