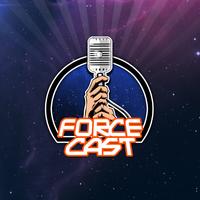 It's Valentine's Day weekend, which means we're talking about love in
Star Wars
. But it's also the release week for Marvel's
Star Wars: Darth Vader
#1, so we're going to the dark side with an interview with the writer, a roundtable discussion of the issue, and a deeper look at Vader's psyche. All that plus the week's news, fan events, and rumors in an exciting episode of the ForceCast!
Listen Now!Download or Subscribe!
Download MP3
♦
Subscribe via iTunes
♦
Subscribe via RSS
More Resources:Contact Us!Show Notes
The HoloNetSegment 1Segment 2
Dr. Andrea Letamendi talks to us about Darth Vader's psyche between A New Hope and The Empire Strikes Back.
Segment 3Segment 4
Help Spread The Word!