ForceCast #287: Rewriting History
Posted by Eric on
January 24, 2014 at 09:00 AM CST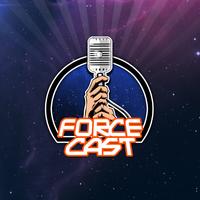 Might Kasdan's spin-off rewrite Boba Fett's origin? This week TheForce.Net's own Justin Bolger joins us to discuss this rumor, as well as Jesse Plemons, Episode VII's production start date, possible script changes, your feedback on Obi-Wan's possible granddaughter, and the possibility of a Pixar
Star Wars
film! All that and more, on this week's ForceCast!
Show Notes:
The HoloNetDiscussion
Eric, Erik, and Justin discuss Latino Review's Boba Fett spinoff film rumor. Do we think it's true? Do we think it's a good idea?
Fan FocusThe Comlink
We read listener feedback from Chris, Stanley, Timothy, Arnold, Mark, Matt, Kev, "FlipTheTruck," and Tom.
ForceCast Wiki
Information about our programs, hosts, and much more is available on
The Official ForceCast Wiki
. This episode's wiki entry can be found
here
. Sign up and contribute today!
Listen Now!ForceCast Podcast Mobile Apps:
Have the entire ForceCast archives at your fingertips, plus bonus shows and exclusive content!
Direct Download:
Download the show directly to your PC or Mac
here
.
Contact the Show
Email:
forcecast@forcecast.net
Call: (616) 61-FORCE (36723)
Twitter:
@forcecast
/
@erikblythe
/
@ericgeller
Facebook:
http://www.facebook.com/forcecast
Help Spread The Word!
Related Stories:
ForceCast #290: Kanan Is Canon
ForceCast #289: The ForceCast In 78 Minutes
ForceCast #288: Cat People, Rejoice!
ForceCast #286: The Rumor Mill Keeps Churning
ForceCast #285: Star Wars Comics Turn The Page
ForceCast #284: Reflections

---