Clone Wars Roundtable: S2 : Ep. 6
Posted by Jason on November 18, 2009 at 06:31 PM CST: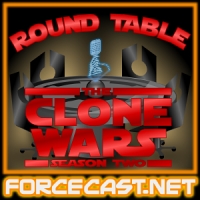 Guests Kyle Newman and F.J. DeSanto return to the
Clone Wars
Roundtable for a look at
Weapons Factory
. Listen in as our panel discusses key points from the episode along with your voice mails and e-mails.
Panelists: