What's New In The EU - John Jackson Miller
Posted by Jason on April 27, 2010 at 01:54 PM CST: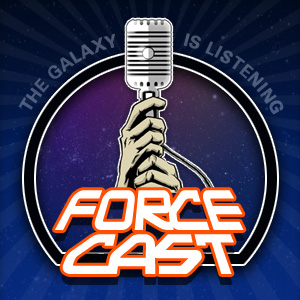 Jimmy Mac sits down with writer John Jackson Miller at C2E2 in Chicago to discuss Dark Horse's recently discontinued Knights of the Old Republic series and the upcoming Star Wars: Knight Errant comic series and novel.

ForceCast iPhone/iPod Touch App
Have the entire ForceCast archives at your fingertips, plus bonus shows and exclusive content! Get it now!

ForceCast T-shirts:
Order yours today!

Listen Now!


Direct Download:
Download the show directly to your PC or Mac here

Help Spread The Word!



Listen to The ForceCast: LIVE
Be part of the action Tuesdays at 8:00 PM ET only at ForceCast.Net!