Weekly ForceCast: September 3, 2010
Posted by Jason on September 3, 2010 at 08:06 AM CST: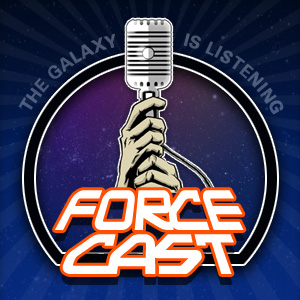 The ForceCast is back in the palatial studios after an amazing trip to Star Wars: Celebration V in Orlando. Join us this week for a day-by-day recap of all the CV action, including highlights from the Jon Stewart press conference, stories from the late night parties, our Last Tour to Endor experience, and more. Plus, Ashley Eckstein checks in from Chicago Comic Con to talk about her favorite Celebration moments and we even get disgraced former Illinois Governor Rod Blagojevic talkin' The Wars! Its our full review of Star Wars: Celebration V on this week's ForceCast.

ForceCast iPhone/iPod Touch App
Have the entire ForceCast archives at your fingertips, plus bonus shows and exclusive content! Get it now!

ForceCast T-shirts:
Order yours today!

Listen Now!


Direct Download:
Download the show directly to your PC or Mac here

Help Spread The Word!



Take Our Survey
Help us get to know you better by answering a few questions about yourself, how you listen, likes, dislikes... we want to know it all!
Standard Survey
Abbreviated Version

Listen to The ForceCast: LIVE
Be part of the action Wednesdays at 8:00 PM ET only at ForceCast.Net!