Weekly ForceCast: May 7, 2010
Posted by Jason on May 7, 2010 at 09:09 AM CST: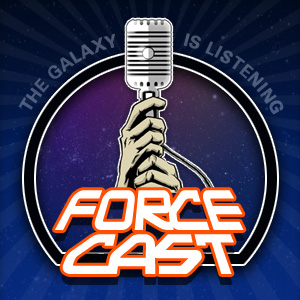 This week we talk to a real Hoth Rebel Trooper when actor Ray Hassett joins us "In The Cantina." Plus, a Star Wars Celebration flashback with the late Admiral Ozzel, Jason shares Birthday wishes with someone special, and we present the final entry in our Mandalore Rain contest. Also, the latest news about The Force Unleashed II, Star Wars characters on your GPS, and Jimmy Mac's audio knowledge of "the Wars" gets put to the test... a couple of times!

Show Sponsor:
Go to AudiblePodcast.com/TFN for your free audio book download!

ForceCast iPhone/iPod Touch App
Have the entire ForceCast archives at your fingertips, plus bonus shows and exclusive content! Get it now!

ForceCast T-shirts:
Order yours today!

Listen Now!


Direct Download:
Download the show directly to your PC or Mac here

Help Spread The Word!



Listen to The ForceCast: LIVE
Be part of the action Tuesdays at 8:00 PM ET only at ForceCast.Net!