Weekly ForceCast: March 26, 2010
Posted by Jason on March 26, 2010 at 08:17 AM CST: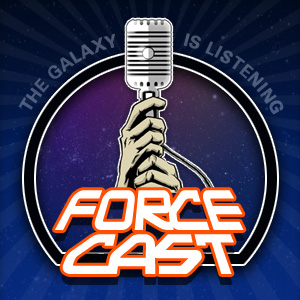 Live action and animation TV news, big announcement about the ForceCast iPhone App, 7-year old Dylan reviews the Prequels, Lando sings at Megacon, Beastie Boys go fanboy, and all the latest Star Wars news, commentary, and listener feedback.

Show Sponsor:
Go to AudiblePodcast.com/TFN for your free audio book download!

ForceCast iPhone/iPod Touch App
Have the entire ForceCast archives at your fingertips, plus bonus shows and exclusive content! Get it now!

ForceCast T-shirts:
Order yours today!

Listen Now!


Direct Download:
Download the show directly to your PC or Mac here

Help Spread The Word!



Listen to The ForceCast: LIVE
Be part of the action Tuesdays at 8:00 PM ET only at ForceCast.Net!