Weekly ForceCast: January 22, 2010
Posted by Jason on January 22, 2010 at 08:11 AM CST: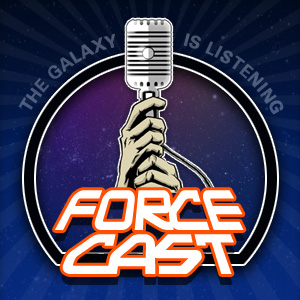 The ForceCast returns with the first weekly show of 2010 and there is a lot of catching up to do. First, Jimmy tackles the legend of George offering The Phantom Menace director's chair to other filmmakers and what we find out may surprise you. We also bring you the latest Celebration V and Fan Days IV developments, plus highlights from George's PR tour in support of his book Blockbusting. Billy Dee drops a priceless Quote of the Week by way of The Jimmy Kimmel Show and our old pal Kyle Newman responds to recent criticism of his comments made during the The ForceCast's 2009 Year In Review.

Show Sponsor:
Go to AudiblePodcast.com/TFN for your free audio book download!

ForceCast T-shirts:
Order yours today!

Listen Now!


Direct Download:
Download the show directly to your PC or Mac here

Help Spread The Word!



Listen to The ForceCast: LIVE
Be part of the action Tuesdays at 8:00 PM ET only at ForceCast.Net!