Weekly ForceCast: February 19, 2010
Posted by Jason on February 19, 2010 at 01:01 AM CST: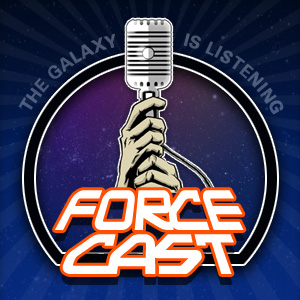 The Weekly ForceCast is back with an exclusive Toy Fair 2010 report from Rebelscum.com's Dan Curto. Clone Wars season one writer Steven Melching also joins us for a review of the vintage magazine article "50 Reasons Why Return of the Jedi Sucks." Plus, we open a gift, quote Billy Dee, and much more!

ForceCast T-shirts:
Order yours today!

Listen Now!


Direct Download:
Download the show directly to your PC or Mac here

Help Spread The Word!



Listen to The ForceCast: LIVE
Be part of the action Tuesdays at 8:00 PM ET only at ForceCast.Net!