Weekly ForceCast: April 9, 2010
Posted by Jason on April 9, 2010 at 08:19 AM CST: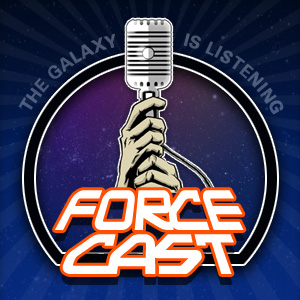 Kyle Newman drops by with a report from the Japan premiere of Fanboys and his adventures at last week's Wondercon, Lucasfilm officially announces details about the new Star Wars animated series, a special ForceCast birthday shout out, and an extended feedback segment where we attempt to clean out the mail bag.

Show Sponsor:
Go to AudiblePodcast.com/TFN for your free audio book download!

ForceCast iPhone/iPod Touch App
Have the entire ForceCast archives at your fingertips, plus bonus shows and exclusive content! Get it now!

ForceCast T-shirts:
Order yours today!

Listen Now!


Direct Download:
Download the show directly to your PC or Mac here

Help Spread The Word!



Listen to The ForceCast: LIVE
Be part of the action Tuesdays at 8:00 PM ET only at ForceCast.Net!