Galactic Top 40 Radio #6: October 2015
Posted by Kyle on October 26, 2015 at 07:54 PM CST: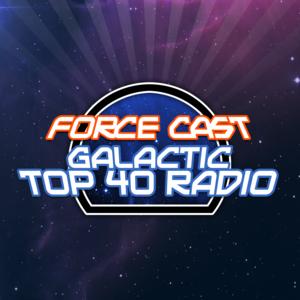 Galactic Top 40 is back! For the October edition I've got classic tracks to take us back until The Force Awakens gives fans new tracks, relive some of your favorite Star Wars video games, variants of main Star Wars themes, my thoughts on the trailer, and an exclusive soundtrack from said trailer! We're closing in on the big day, so get yourself stoked with the music of Star Wars. All right here on Galactic Top 40 Radio!

Listen Now!


Download or Subscribe!

Download MP3 ♦ Subscribe via iTunes ♦ Subscribe via RSS ♦ Subscribe via Email

Show Notes:

*All songs listed respectively*




GT40 Theme - High Adventure


Official Trailer - The Force Awaken


Don't Fall In Love With An Android - The Rebel Force Band


Star Wars Theme - Isao Tomita


Proxy And The Skyhook - The Force Unleashed


Carbon Freeze/Darth Vader's Trap/Departure of Boba Fett (Part 2) - Star Wars Episode V Soundtrack


Make Their Eyes Water - Republic Commando


The Saga Begins - Weird Al


Farm Boy - High Adventure


BONUS - 10/21/15 - High Adventure




Show Sponsor:

LandO Lakes Butter: The Best In The Galaxy!... Hear their ad via soundcloud.

More Resources:

Contact Us!



Help Spread The Word!