ForceCast: Live From CV: Day IV
Posted by Jason on August 29, 2010 at 06:19 PM CST: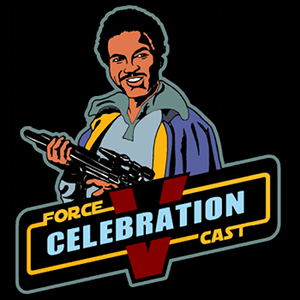 The ForceCast gets out from behind the booth and ventures out onto the convention floor for the fourth and final day of Star Wars: Celebration V starting with a tour of the Hasbro booth hosted by Dan Curto. We visit The Official Pix Autograph Hall for a Mon Mothma/General Madine reunion with Caroline Blankiston and Dermot Crowley and chat with General Veers actor Julian Glover about 30 years of Empire, Indy, Bond, and more. Finally, we wrap up CV with a visit to the amazing Art of Ralph McQuarrie gallery for a private tour with Paul Bateman.

Celebration V may be over but the ForceCast will return this week for our Celebration Post-Game show. Hear about all the action with Jason and Jimmy this week when The Weekly ForceCast returns!

ForceCast iPhone/iPod Touch App
Have the entire ForceCast archives at your fingertips, plus bonus shows and exclusive content! Get it now!

ForceCast T-shirts:
Order yours today!

Listen Now!


Direct Download:
Download the show directly to your PC or Mac here

Help Spread The Word!



Take Our Survey
Help us get to know you better by answering a few questions about yourself, how you listen, likes, dislikes... we want to know it all!
Standard Survey
Abbreviated Version

Listen to The ForceCast: LIVE
Be part of the action Wednesdays at 8:00 PM ET only at ForceCast.Net!