ForceCast: Live From CV: Day II
Posted by Jason on August 17, 2010 at 09:02 AM CST: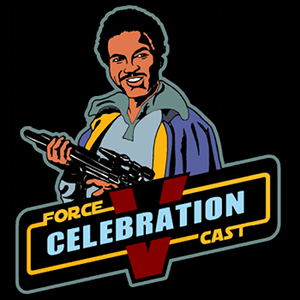 The ForceCast once again leaves NO FAN BEHIND with continuing coverage of Star Wars Celebration V. Join us for Day II from the Orange County Convention Center in Orlando, Florida. Special guests include Dark Horse writer/editor Randy Stradley discussing Knight Errant; author Daniel Wallace talks about his latest Star Wars book, The Jedi Path; author Ryder Windham gives us the lowdown on Star Wars: Year By Year; and artist Grant Gould shares his CV experiences. All that and much more with the ForceCast live from Celebration V!

iPhone/iPod Touch App Extras:
Click on EXTRAS to download our exclusive CV wallpaper for your phone, featuring artwork by Josh Stolte!

ForceCast iPhone/iPod Touch App
Have the entire ForceCast archives at your fingertips, plus bonus shows and exclusive content! Get it now!

ForceCast T-shirts:
Order yours today!

Listen Now!


Direct Download:
Download the show directly to your PC or Mac here

Help Spread The Word!



Take Our Survey
Help us get to know you better by answering a few questions about yourself, how you listen, likes, dislikes... we want to know it all!
Standard Survey
Abbreviated Version

Listen to The ForceCast: LIVE
Be part of the action Wednesdays at 8:00 PM ET only at ForceCast.Net!