Collector's Edition: November 22, 2010
Posted by Jason on November 22, 2010 at 04:12 PM CST: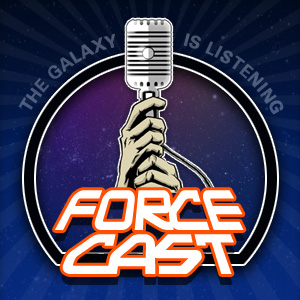 James Burns and Dan Curto return with the monthly ForceCast: Collector's Edition featuring the latest news from the most popular Star Wars licensees, including an in-depth look at the latest wave revealed by Hasbro.

ForceCast iPhone/iPod Touch App
Have the entire ForceCast archives at your fingertips, plus bonus shows and exclusive content! Get it now!

ForceCast T-shirts:
Order yours today!

Listen Now!


Direct Download:
Download the show directly to your PC or Mac here

Help Spread The Word!



Take Our Survey
Help us get to know you better by answering a few questions about yourself, how you listen, likes, dislikes... we want to know it all!
Standard Survey
Abbreviated Version

Listen to The ForceCast: LIVE
Be part of the action Tuesdays at 8:00 PM ET only at ForceCast.Net!

FORCECAST.NET IS NOT ENDORSED BY LUCASFILM, LTD. PLEASE READ OUR

DISCLAIMER

. © Copyright 2018 TF.N, LLC