Clone Wars Roundtable: 422 - Revenge
Posted by Jason on March 22, 2012 at 07:36 AM CST: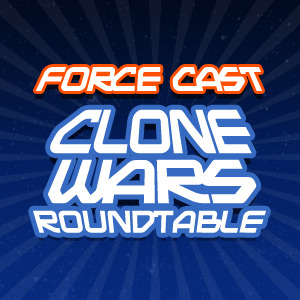 Season 4 of The Clone Wars ends with a bang! And with it, the season finale of the ForceCast Clone Wars Roundtable. Join us as we wrap up an amazing season with our review of Revenge, with guests Kyle Newman, Paul Bateman and Lucasfilm's Pablo Hidalgo.

Show Notes:
You can see more information about this episode on its wiki page. We invite you to expand and improve the wiki with your own contributions.

ForceCast Podcast Mobile Apps:
Have the entire ForceCast archives at your fingertips, plus bonus shows and exclusive content!

Download for Android OS Devices (running 2.1 or higher)

Listen Now!


Direct Download:
Download the show directly to your PC or Mac here

Help Spread The Word!



Take Our Survey
Help us get to know you better by answering a few questions about yourself, how you listen, likes, dislikes... we want to know it all!
Standard Survey
Abbreviated Version