A Galaxy Of Music Vol. 28: Summer Of Celebration
Posted by Jason on August 31, 2010 at 09:23 PM CST: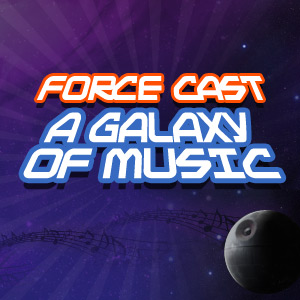 The ForceCast is back from Orlando and an amazing time at Star Wars: Celebration V. Join Jimmy Mac as he returns to the ForceCast sound lab to relive some great musical moments from and inspired by CV!

ForceCast iPhone/iPod Touch App
Have the entire ForceCast archives at your fingertips, plus bonus shows and exclusive content! Get it now!

ForceCast T-shirts:
Order yours today!

Listen Now!


Direct Download:
Download the show directly to your PC or Mac here

Help Spread The Word!



Take Our Survey
Help us get to know you better by answering a few questions about yourself, how you listen, likes, dislikes... we want to know it all!
Standard Survey
Abbreviated Version

Listen to The ForceCast: LIVE
Be part of the action Wednesdays at 8:00 PM ET only at ForceCast.Net!