This week, Indiana Jones and Star Wars producer Robert Watts joins us on the show plus more Indy Marvel Comic interviews with Jo Duffy, Denny O'Neil and Walter & Louise Simonson, plus news & emails in a blockbuster episode of the show!
Listen Now!
Use the player above to listen online or
right click here
and "save as" to download the show directly to your PC.
iTunes
Subscribe to the show via iTunes
and be kept up to date automatically each week.
RSS Feed
Subscribe via the Indy-Cast RSS Feed
right here
.
Show notes for October 17th, 2011NEWS
Raiders screening and Q&A
Drew Struzan documentary panel at NY Comic Con
Paul Rowley's stop motion Temple of Doom!
Excellent Venice - Last Crusade Then and Now location video
Indiana Jones and the Adventure of Archaeology on Facebook
Paul Shipper's Indy website artwork
COLLECTING
Justin LaSalata's 30th anniversary Indy figures
Email Eric to purchase Matt Busch Indy Vs Vader Comic Conn exlusive print
Purchase Paul Shipper's Indy artwork
Making of Matt Busch's Indiana Jones World Map
Email Les your collecting questions at area51@throwmetheidol.com
.
VIDEO GAMES
Adventure World on Facebook
Cloudforest on Facebook
BOOKS & COMICS
Jim Shooter?s comments on the death of Gene Day
Denny O?Neil podcast interview (2005)
Walt Simonson FB fan page
1985 interview with Louise Simonson
The Further Adventures of Indiana Jones Facebook page
The Further Adventures of Indiana Jones theme
Email Joe and Keith at thefurtheradventures@gmail.com
.
INDY OPINION
Rob's Indy Poll
MAIL
Terry Toland's Indy blog!
Listener submitted photos
Contact The IndyCast Crew
Our new website - theIndyCast.com
Add some photos to the Indy-Cast flickr page!
Visit the Indy-Cast myspace page!Become a fan of the show at Facebook!Follow us on Twitter at twitter.com/indycast!Discuss the show at the Rebelscum forums or The Raven Forums
General Email :
indycast@forcecast.net
.
Host - Ed Dolista
Email :
ed@theindycast.com
.
IndyCast Correspondent - Mitchell Hallock
Email :
mitch@theindycast.com
.
Pat - Keeper of the Grail Diary
Email :
pat@theindycast.com
.
Rob - The Indy Opinion
Email :
rob@theindycast.com
.
Laird - John Williams Specials
Email :
laird@theindycast.com
.
Ron - John Williams Specials
Email :
ron@theindycast.com
.
Discuss show topics in our
forum
.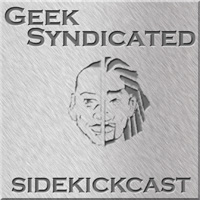 The IndyCast got Geek Syndicated - Check them out at
www.GeekSyndicate.co.uk
Email Notification
Subscribe to The IndyCast : Indiana Jones News and Commentary by Email